Plumbing Journeymen Area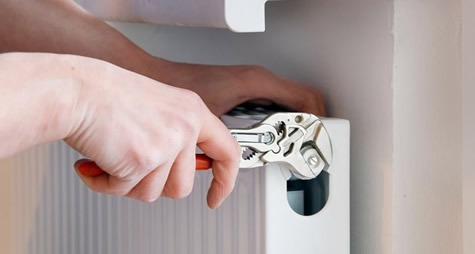 Just because you already have your license doesn't mean you should stop training, there many other aspects to the plumbing trade where you can expand your knowledge and thereby line your wallet.
Cross connection control - Backflow preventer tester is a sought after skill right now. This 3-5 day course can open up big opportunities as more and more municipalities are enforcing the annual inspection of backflow preventers. Testing one device usually only takes 10 minutes and earns you 75-150 dollars.

Here is a generic backflow preventer test form that covers all the testable devices on one sheet. It's created in a Word doc that you can customize and print and covers all the legal aspects but may not be suitable for your municipality.
Plumbing Shop Supervisors Area
Safety: Due diligence in your shop could make all the difference if the worst ever occurs. Take a few minutes each week and train your employee's on the equipment and hazards that are around them.

Five Minute Safety Talks
Toolboxtopics.com is a great site for finding a wide variety of talks. Once a week before everyone goes out on the job, take five minutes out for one of these safety talks and have them sign it, so if an accident does occur you can prove that you are trying to be a responsible employer.
Workplace Safety Inspections
Once a month perform a though shop safety check and document it. Here is one you can print.
Supervisors' checklist for new employee's - Every new employee should be given a thorough briefing about the workplace and it's safety procedures. Here
is one you can print or edit..
Training
Upgrade your employee's training regularly. Contact your local Code authority for information on Code update courses.
Courses such as confined space and first aid should be redone every 2-3 years to limit your liability.
There are also financial gains to be made by training your employee's, with courses such as Cross connection control and free seminars from various trade reps.
Apprentices are the future of the trade and a valuable resource to you, so ensure you challenge them to upgrade their knowledge and employ them in such a way as to fulfill there OJT books.

Backflow Preventer Testing
Backflow preventers are required by code to protect potable water sources from contamination, and as with any mechanical device they are subject failure. Many municipalities have already adopted a backflow testing program and offer courses to qualified journeymen. If your interested in becoming a certified Cross Connection Control tester (backflow tester), contact your local code authority for more information.
Backflow Testing Topics
Contribute To The Plumbing Help Community
If your feeling helpful you can always contribute to this site by answering questions on the forum.
Head to the forums!